Francesco 'Bruno' Angilletta
b. 23 Mar 1895 Ardore [RC] - d. 21 Jan 1989 Locri [RC]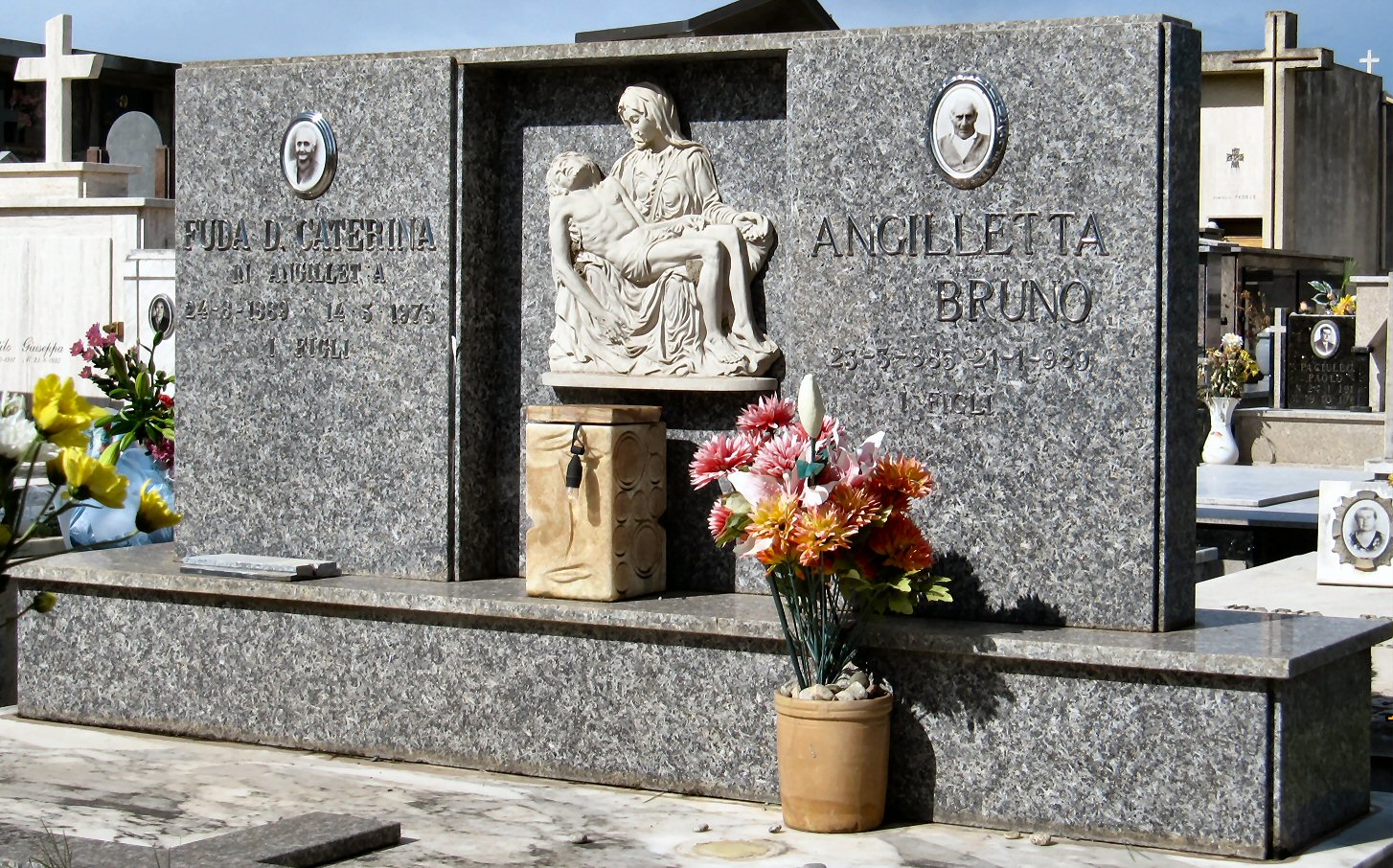 Francesco Angilletta & Domenica Caterina Fuda
Picture taken by L. Armeni & K. Olson-Armeni
Locri, Reggio Calabria - October 2011
Francesco Angilletta, better known as Bruno, was my paternal grandfather. He was born in Ardore, Reggio Calabria, on 23 Mar 1895 the last child of Rocco & Maria Andrianò . In 1914 when he was only 19, he was called to serve in WW1, as did his brother, Enrico. His brother died during combat and Francesco was injured but survived.
In 1918, Francesco married his brother's widow as was Italian tradition and raised their child as his own. They also had six more children together over the course of their 52 year marriage.
Bruno died at the age of 93 on 21 Jan 1989 in Locri, Reggio Calabria. The tombstone above has the wrong year of birth on it....
---
Home | Ardore | Bruzzano Zeffrino | Caulonia | Fabrizia | Gerace | Gioiosa Ionica | Grotteria | Mammola
| Martone | Sant'Ilario dello Ionio | Siderno | Staiti | Privacy Policy